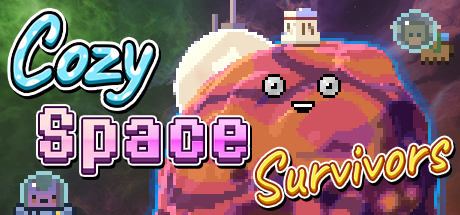 Factsheet
Author:
Simon Trümpler
Press / Business contact:
simon@simonschreibt.de
Socials:
Cozy Space Survivors on Steam
Cozy Space Survivors on Itch
Mastodon | Bluesky | Twitter
Pitch
A cozy survivors-like in space with quests and cute NPCs.
Description
A cozy time survival rogue-lite in space. You steer the shippy while the shooting happens automatically. Meet cute NPCs, solve small quests, and fight quirky enemies with satisfying weapons. A short experience for people who don't have much time but love playing (and finishing) games.
Media
Trailer
Screenshots
Branding
Coming soon.
About the Developer
I'm Simon, a full-time VFX artist, and I've worked on Sacred 2, X:Rebirth, RiME and The Invisible Hours. In my spare-time I like to write articles, teach or create games. For more information, feel free to visit my linktree.